Dong diffuse Holographic cultural relics Display plan appearance 2017 Ji'nan international antiquities Protection Equipment Exhibition
Recently, 2017 (Ji'nan) International Cultural Relics Protection Equipment Expo was opened in Ji'nan, and the East man technology and holographic cultural relics display program was invited to participate in the exhibition. The exhibition, with "scientific and technological equipment, let the ancient heritage into the modern life" as the theme, attracted many well-known enterprises at home and abroad to visit and exchange. Ji Xiangqi, the vice governor of Shandong province and the director of the provincial cultural relics protection committee, attended the opening ceremony and announced the opening of the fair. The vice chairman of the International Association of fair and the vice chairman and Secretary of the China Museum Association delivered a speech in Changan.


The Expo held a "let the ancient heritage into modern life and heritage restoration of the theme of the forum, vice chairman, ICOM vice chairman and Secretary of the Changan Association of museums China to shun the keynote speaker, former vice chairman, Italy Association of Italy Brescia national National Museum Museum fund and foreign liaison officer Barbara blue floor, ancient painted pottery material research center cross cultural relics protection key scientific research base of the State Cultural Relics Bureau Director, chief engineer, Qin Shi Huang Mausoleum Museum researcher Zhou Tie and Materials Science Institute of Northwestern Polytechnical University professor Yang Junchang and other experts in the academic report.

AR interactive experience system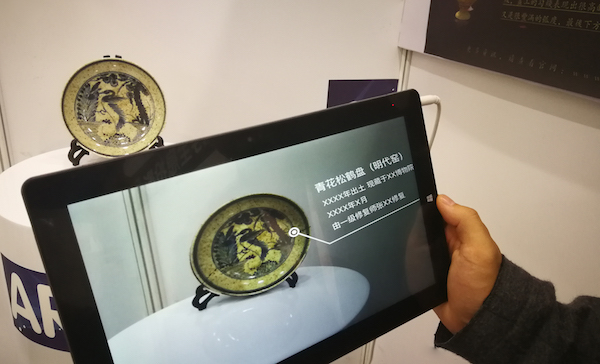 System introduction: in the traditional cultural relics exhibition, the exhibition hall presents the perfect aspect to the audience after the cultural relics are repaired, and the information of the exhibits can only be obtained through word introduction or speech guide. This set of AR interactive experience system enables users to get the exhibition information more intuitively with the experience of interactive game, such as the name of the exhibits, the time of the unearthed, the appearance of the exhibits before repair, and the multi-dimensional three-dimensional information of which restorers are to be repaired. The system creates unique identity tags for exhibits. The system can be implanted in the small programs of exhibition hall, museum official app or WeChat public number, and it can also play a role of absorbing powder for exhibition organizations.

Holographic antiquities display system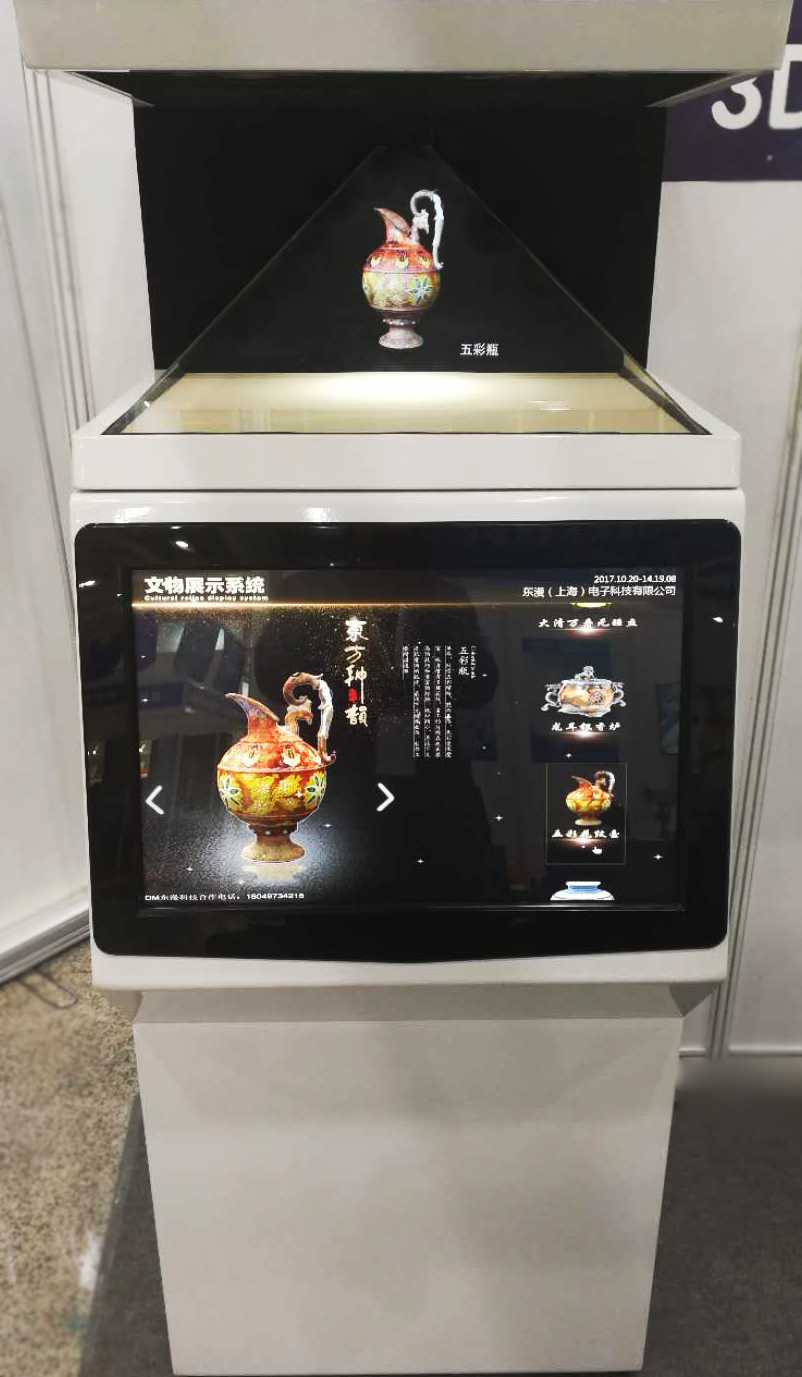 System Description: this device combines holographic display cabinet with touch screen and real-time linkage. It can display a large number of cultural relics and 3D full range cultural relics details at any time effectively, quickly and conveniently. The system solves the problems such as limited exhibition space, difficult exhibition of cultural relics, transportation problems and insufficient storage conditions of exhibition hall.